PART II: UC Personal Insight Questions Workshop for Fall 2022 Transfer
When:
Tuesday, October 12, 2021
4:00 PM
-
6:00 PM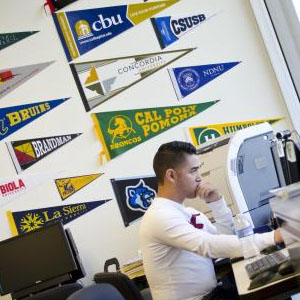 Description:
Part Two of the Five Part Transfer Series:
Interested in transferring to a UC for the Fall 2022 quarter/semester? Join the University Transfer Center staff to go over the Personal Insight Questions that each applicant must submit along with the general application. The workshop is 1 hour long with an additional hour following to review your response, if you have them. RSVP is required.
Monday-Thursday workshops in person at the University Transfer Center, 2nd floor of Crafton Center.
Friday workshops are virtual. You will get an email sent to your student email with the zoom link the day before.
NOTE: Consider attending a UC Application workshop as well to obtain all of the information you need!
You must register by going to the University Transfer Center webpage and selecting "Make an Appointment for a Workshop" that is to the right of the screen or follow this link:
Contact:
University Transfer and Career Center, (909)389-3399
Tags:
Student Transfer Events, Workshops