Robotics and Robotic Art Competition Launch Event
When:
Friday, March 5, 2021
2:00 PM
-
3:00 PM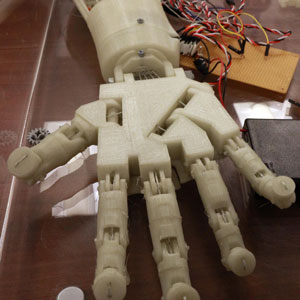 Description:
Robots are everywhere. They make and wash our cars, they made the computer you're using right now, and they fill our movies and books with images of the future and what could be. Robots even have helped us explore other planets. As part of CHC's campus-wide focus this term on the book Spare Parts, The CHC STEM Center, in collaboration with the Art Department, is hosting a robotics and robotic art competition to have some fun and help all of us explore robotics, art, and our creative side.
Come to our launch event this Friday, March 5, at 2:00pm to hear more! Register now.
If you can't make the event, no problem—you can still enter! Check out full information and rules at the competition website at:
https://www.craftonhills.edu/features/one-book-one-college/robotics-competition.php
(Note: This is different than the registration link above.)
Tags:
Special Events, Other, Other Events