Paint & Rest with the STEM Center
When:
Tuesday, November 15, 2022
12:00 PM
-
3:00 PM
Where:
STEM Success Center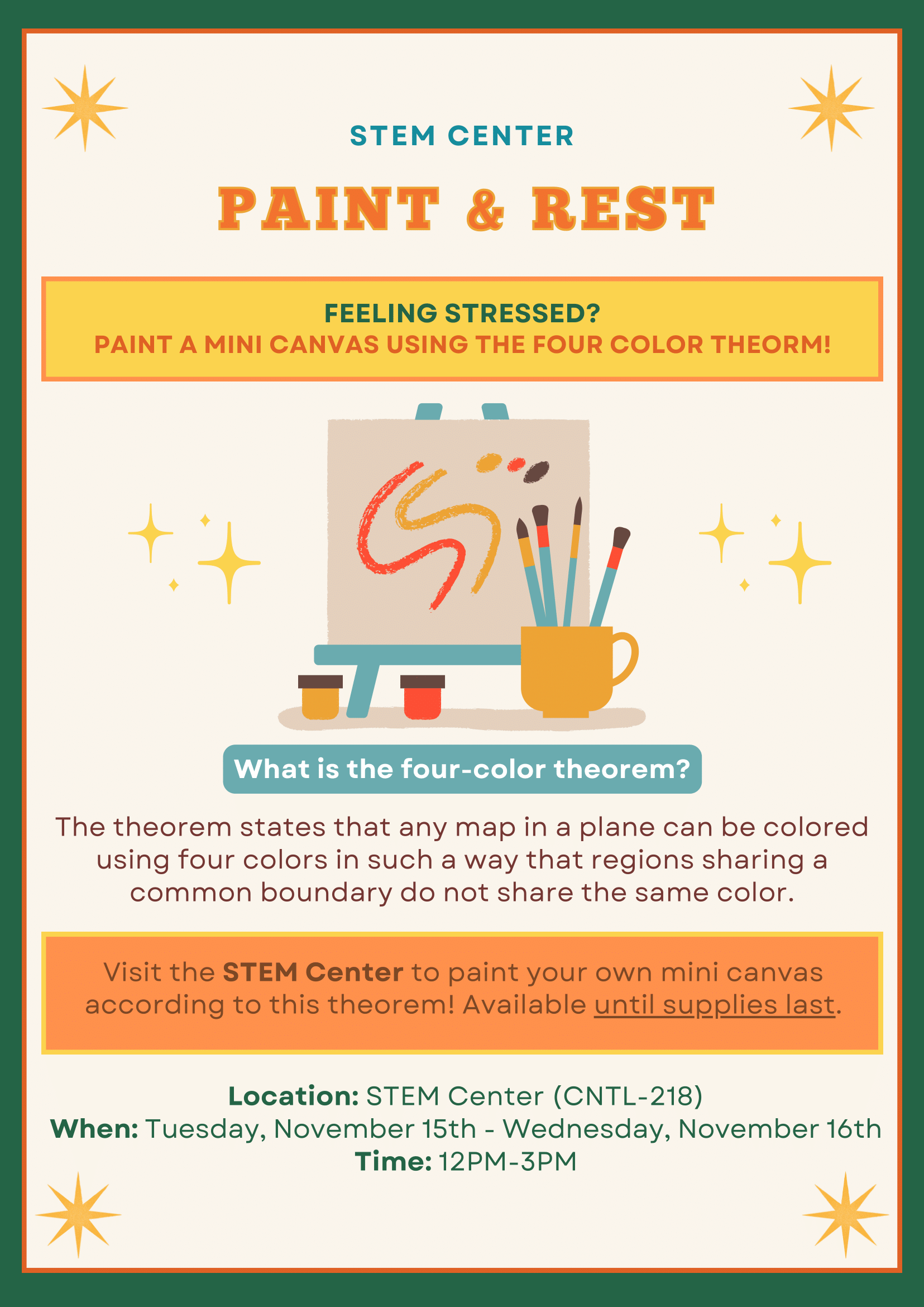 Description:
Feeling stressed? Paint a mini canvas using the four color theorem!
What is the four-color theorem? The theorem states that any map in a plane can be colored using four colors in such a way that regions sharing a common boundary do not share the same color.
Come by the STEM Center to paint your own mini canvas according to this theorem! Available until supplies last.
Tags:
Other, Social Gatherings, Other Events, Social Events